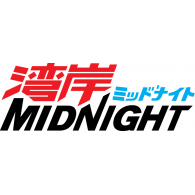 Welcome to the Wangan Midnight Wiki
The wiki about
Wangan Midnight
that
anyone can edit
.
Welcome!
Welcome to the Wangan Midnight Wikia! This Wikia is dedicated to all things Wangan Midnight! Please help us to expand our articles. If you have a question, please contact one of our sysops, or check the To Do List below!
To Do List
This is a to-do list for all users on the Wangan Midnight Wiki. Please check this to see what we need help with! If you complete a task, please contact The Incendiary and let me know!
Add content to all car pages
Add content to all video games
Create pages for car manufacturers
Administrate creation of Categories for organization
Edit Template:Infobox car to include all pertinent information for all cars in the WM series

Only once the above bullet is finished, place Template:Infobox car on all car pages on the WMWiki:

Mazda completed
Mitsubishi completed
Nissan completed
Toyota completed
Subaru completed: 0/6
Contribute to the Wangan Midnight Wiki
To write a new article, just enter the article title in the box below (search first to make sure a similar article doesn't exist):
Please do not experiment inside the articles. Please use the Sandbox for that.
Need help getting started?
If you want to help out but you're not sure where to start, try some of the following:
Featured article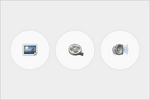 Coming soon.
Templates
Templates currently customized for use on this wiki are:
Community content is available under
CC-BY-SA
unless otherwise noted.